Louis' House
By Nadine McCrea | October 31st, 2010 at 10:48pm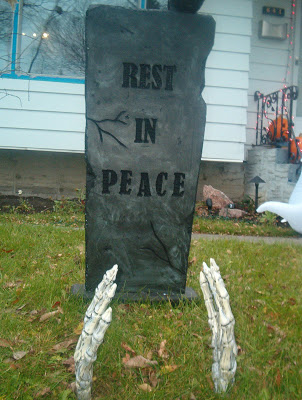 Louis is a Halloween fanatic. In fact, he hails from a long line of Halloween fanatics. Louis' brother Andrew married his bride Niki yesterday because of their collective love of Halloween. Now that's a commitment to Halloween! So I thought I would give you a look at Louis' Haunted House. (Notice the hands from
beyond
the grave
, above). Spooky!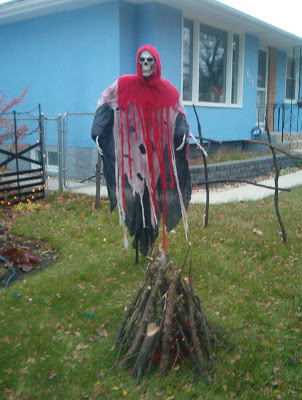 The fence was created from Louis' garden pruning all summer long.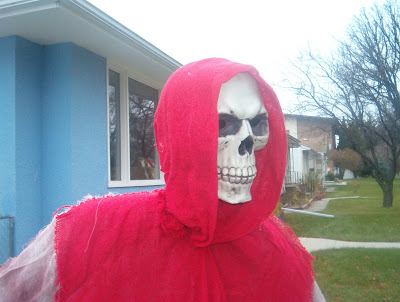 A scary close-up!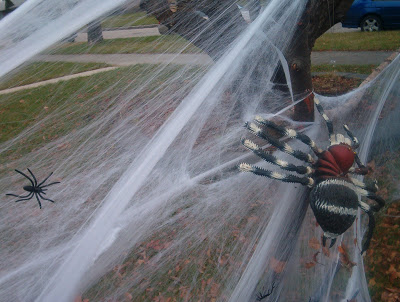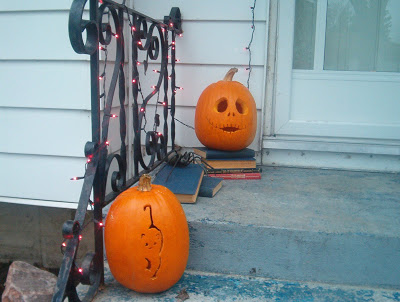 Two of the hand-carved pumpkins - Louis is a cat-lover. (Hi, Jasmine and Buddy!)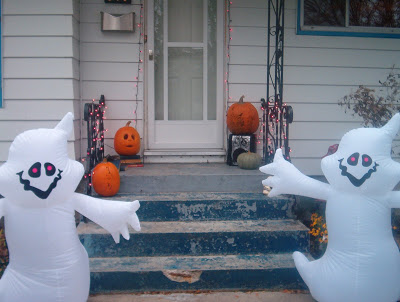 Some friendly ghosts for the smaller trick-or-treaters.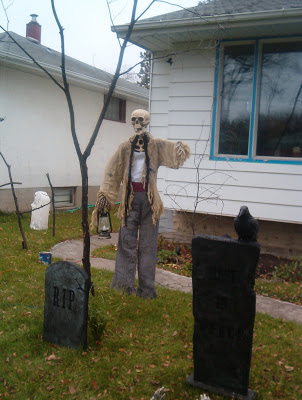 Love the hanging skeleton! And bats in the tree!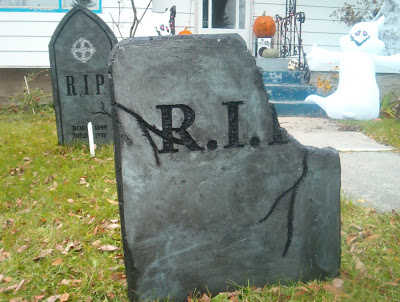 Louis hand-carved and painted all the tombstones out of Styrofoam. Talented, isn't he?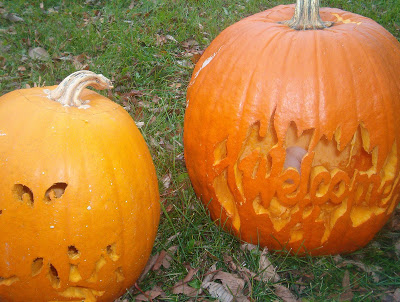 More pumpkins.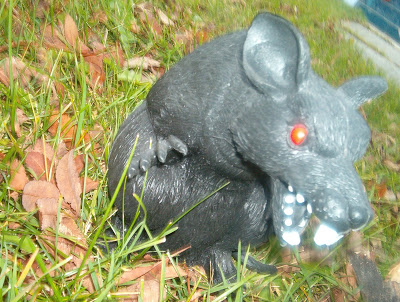 You dirty rat!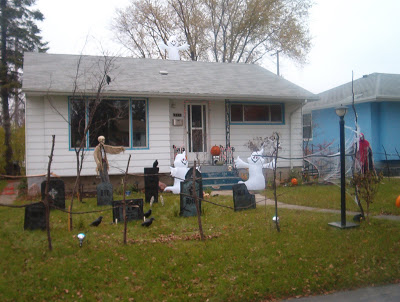 The whole house - fantastic, right? Notice the ghost on the roof?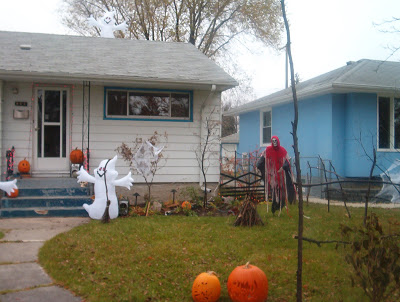 Of course, the inside of his house had to be decorated for the season, too. Louis is a professional granite installer and his house is full of wonderful granite pieces, like the buffet counter and the dining table.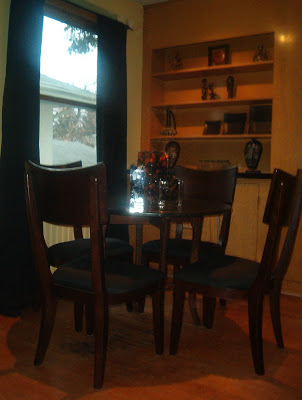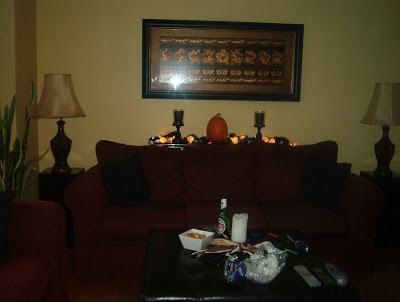 Yeah, it's a beer on the ottoman - Halloween is a party after all!
Lots of blue and white lights and scary music outdoors completed the look in the dark. Fifty little people dropped by for Louis' hand-assembled treat bags. A great success - and the neighbourhood is already looking forward to next year to see what he will do!
Happy Halloween! Thanks for the tour, Louis!
Nadine

You Might Also Like
Comments (0)
You could be the first person to comment!