Last Gasp of Summer
By Nadine McCrea | September 10th, 2011 at 9:08am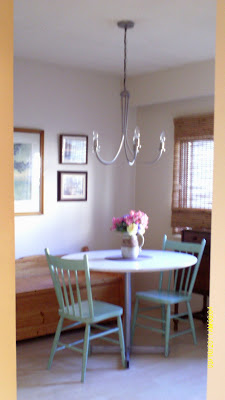 I received these beautiful flowers from the Horsey Girl's boyfriend on my birthday last week. (Trying to suck up, eh?). They still look great today on the table of my breakfast nook..
It's very hot today here - +32C, but there is a tinge of "fall" ( a four-letter f-word) around here at night. So I'm enjoying the last gasp of summer before it's time to haul out the pumpkins and acorns.
Enjoy the weekend.
P.S. In the spirit of full-disclosure, here is what was going on while I was trying to get the shot. By the way, cats are NOT allowed on tables in this household. The flowers were too much of an allure!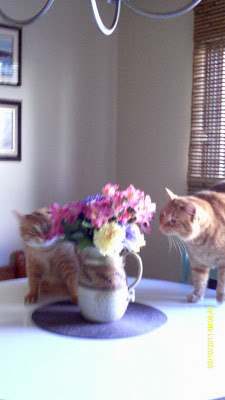 Nadine
You Might Also Like
Comments (0)
You could be the first person to comment!