Welcome September!
By Nadine McCrea | September 1st, 2010 at 2:41pm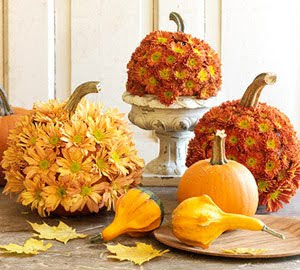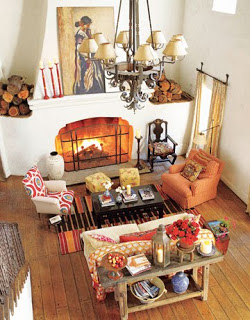 Now don't get me wrong - I love summer. And by summer, I mean June. By August, although I love the warm weather and wearing sandals and eating at outdoor cafes, some of the pleasure of summertime pursuits has worn off. It's TOO hot. Seriously, it's 39C with the humidex. (That's 102F to my American friends). And the flies, the flies, the flies. Not much of an imposition in the City, but our poor horse is suffering. He has lost weight, even though he is getting supplemental feed, wears a fly blanket and boards inside overnight. Poor Vegas!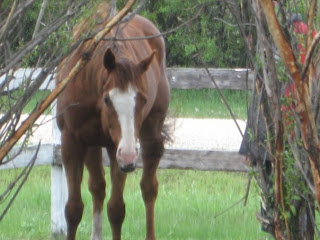 Poor sad boy.
At this time of year, I start dreaming of a nice hard frost and nice sunny fall days. And the decorating - the decorating is my favourite kind of decorating! The colours are warm and cozy and natural. There are only two things I DO NOT like about fall are:
1.) it precedes winter. AND winter is very long in my neck of the woods.
2.) Fall vegetables. Blech. Need I say more? Parsnips. Shudder. Squash. Barf. Brussels sprouts. EEWW. And the worst fall vegetable of all is (drum roll, please) turnip. I could barely type the words. Luckily Jack agrees with me on most of the veggies. My kids, however, have been deprived of theses vegetables. Oh well. Life goes on.
What I love about fall is....DECORATING! Big surprise, I know! Lots of cozy colours, pumpkins and football. And I can't forget - the fall
Parade of Homes
in my city.
What's not to like?
More to follow.
Nadine
You Might Also Like
Comments (0)
You could be the first person to comment!