Ode on a Garden Urn
By Nadine McCrea | June 14th, 2010 at 10:10am
The front of my condo is, shall we say, a little drab. Without undertaking major landscaping, I wanted to brighten up the entrance. (Keep in mind the exterior doors and windows CANNOT be changed - unless they are replaced in white). So flowers can go a long way to brightening up and creating a welcoming approach.
I was shopping at Winners one day, and found this perfectly hideous garden urn. I had been looking for large black urns with a modern, clean-lined look and found they ranged in the ballpark of (at least) $70.
This ugly blue beauty was a mere $19.99. It is made of metal and very light-weight, but after a coat of my trusty spray paint, it shouldn't be obvious that the urn is not made of VERY expensive terracotta.

Here's the before: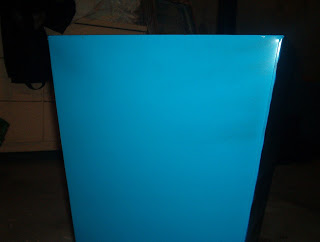 And in progress: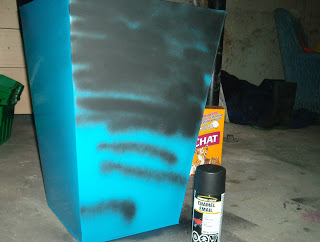 Looks like graffiti, doesn't it? And, yes, that is kitty litter behind my project. It's been so rainy here, I had to do the painting in my basement!
While letting the paint dry, I headed down to the local Canadian Tire garden centre, and purchased two hanging baskets.
The front of the unit faces due west and it gets extremely hot (I mean, scorching!), so I decided on petunias. They are heat-resistant and very cheery.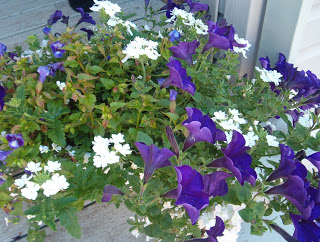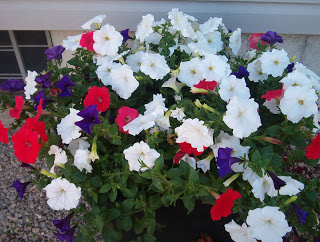 Jack macgyvered the urn so that the basket could sit on the stand and I wouldn't have to fill up the urn with dirt. This way is much lighter.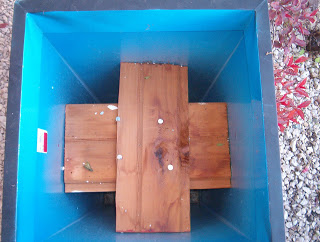 P.S. The wood is from the nasty light box in the powder room that I ripped off the wall with my bare hands. Ooh-raa.
Another "as-it-happens" shot: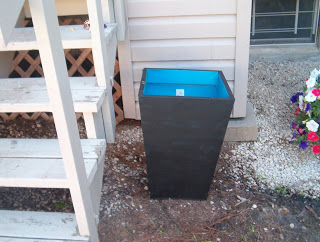 And a fait accompli!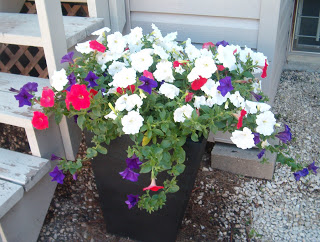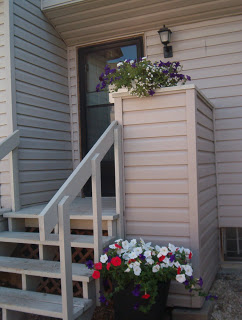 I was feeling very pleased with myself until the Creative One dropped by and informed me that petunias are "old-lady" flowers. Old lady? OLD LADY??!?! Grrr. Well, I like them anyway.


Nadine
You Might Also Like
Comments (0)
You could be the first person to comment!