I'm blue da ba dee da ba die...
By Nadine McCrea | June 18th, 2010 at 7:57am
I have a blue house with a blue window.
Blue is the colour of all that I wear.
Blue are the streets and all the trees are too.
I have a girlfriend and she is so blue.
Blue are the people here that walk around,
Blue like my corvette, it's standing outside.
Blue are the words I say and what I think.
Blue are the feelings that live inside me.

I'm blue da ba dee da ba die...Now I'm going to have that song by Eiffel 65 on my mind ALL DAY! Serves me right! Here's a link if you want to sing along with me...

I love the colour blue. My husband's eyes are a deep gorgeous blue, I chose the colour for my wedding china, my bedding is currently blue and usually has been throughout the years and even my living room furniture is blue. Even Jack loves blue - it's also the colour of his car - and the BMW logo! So I was thrilled when I popped into my Benjamin Moore retailer and found a quart-sized mistint in the most delightful grey-blue called Iced Slate (2130-60) for $4. You heard me. Four bucks.
I decided the first thing I would paint was the feature wall above the kitchen island/wall.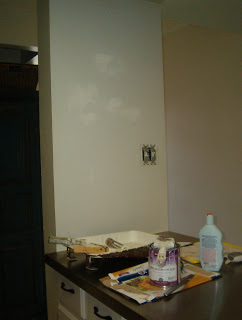 Notice I gathered all necessary equipment before I started - this includes a flattened fish box and suntan lotion.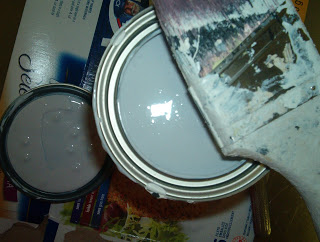 Ooh - it's a pretty blue. And it took all of 10 minutes to paint it. Now what to hang there?

How about this tile hand-painted in Rincon de Guayabitos, Mexico? We watched the artist paint it with his fingers, and it's also the view from our hotel.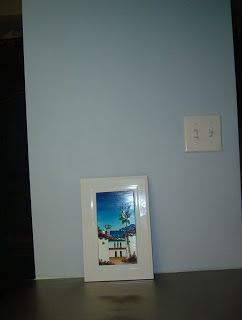 maybe add a blue plate?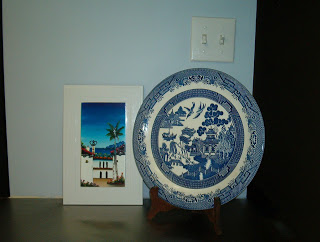 Go for a contrasting colour scheme and hang the only thing I have from my great-grandmother, Jennie?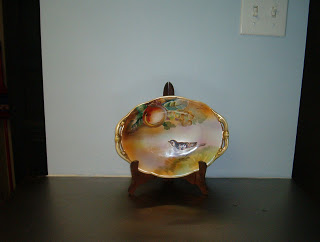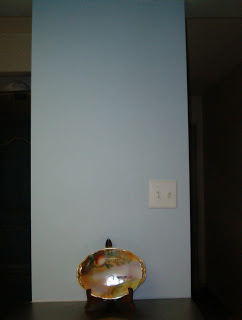 Hmmm, none of these options is really big enough to "hold" the wall. I'm going to need a combination of things....time to go shopping!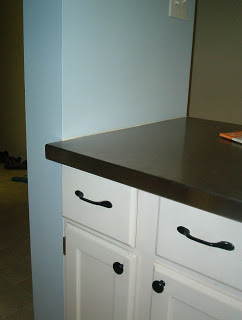 I'm also planning on painting the island cupboards in grey. And I love how the countertop looks black in this photo. It's actually stainless steel ( a brilliant idea from Jack) but I will eventually
get black granite in the kitchen.

Hope you have a great weekend- you know where I'll be - cha ching!!!!


Nadine
You Might Also Like
Comments (0)
You could be the first person to comment!