Master Bedroom Options
By Nadine McCrea | May 4th, 2010 at 9:17am
As a refreshing change of pace, we have decided to decorate our master bedroom NOT last. This is big. Unheard of, even. So, we were at the Home Depot on the weekend on an unrelated matter, and I saw lots and lots of wallpaper.
I would like to do a feature wall in wallpaper, with the remaining three walls in the background colour of the wallpaper. I am loving the colour turquoise right now, so I picked up some paint chip samples for the nightstands as well.
The existing comforter and accent pillows are a soft blue with a small brown stripe, and the shams are brown. They are from Nygard.com It is called "Zen".
So here are the top three contenders:

Option #1: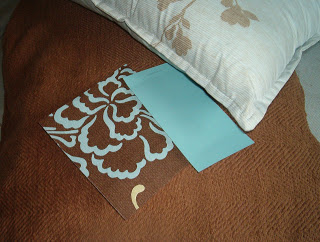 I like this combination. The brown paper is warm, yet modern. it goes well with the bedding, without being too matchy-matchy. The blue chip is Behr "Sunken Pool MSL126".

Option #2: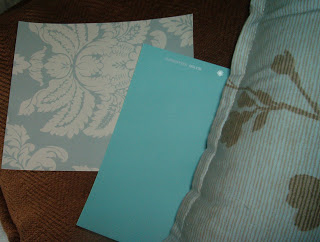 This paper is fresh and country-looking. I think it looks welcoming and comfortable.

Option 3: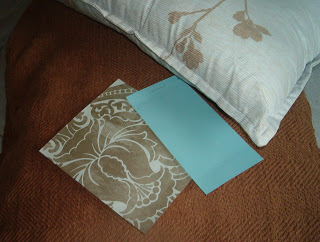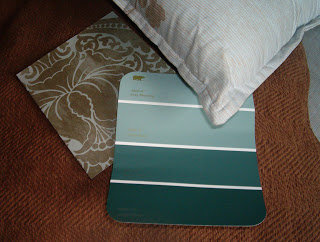 The wallpaper is shiny and sophisticated. A little "upscale". The second photo features a paint chip by "Behr". The top colour is called "Gray Morning 490F-4". This is the chip suggested by Home Depot/Behr colour matching system. I placed the accent pillow in the machine and this is what I got. Not bad, considering it is pretty hard to match blue with brown stripes! But I am still having my love affair with turquoise...


So, what should it be?

Tune in later for a full reveal! (Don't hate me for keeping it a secret!) :)


Nadine
You Might Also Like
Comments (0)
You could be the first person to comment!