Nate Berkus Day
By Nadine McCrea | June 15th, 2010 at 8:44am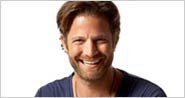 Today is Nate Berkus Day in Blogland. I thought I would add my two cents, because I, too, am a huge Nate fan. Yes, I'm a Nate-head. Rock on, Nate!
What's not to like? It's not only his adorable face - this guy is a super-talented designer, too. He gave us a peek at his Chicago apartment on
Oprah
in 2006: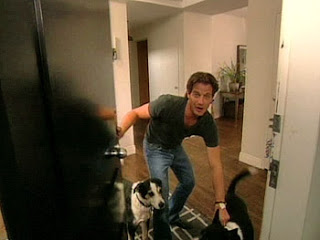 Love that his animals try and escape the moment the front door opens, too!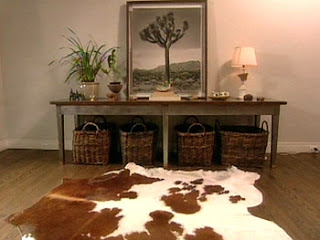 And this display - love the composition of items. This is the most important thing in Nate's house. "Everyone always asks themselves, 'What would you grab in a fire?' For me, my dogs and then this, which is a woven photograph that was a Christmas present from Fernando." Fernando Bengoechea was Nate's partner, a photographer who passed away in the tsunami tragedy.
Next, a gallery of black and white photographs. It's a great way to fill up a wall where furniture won't fit.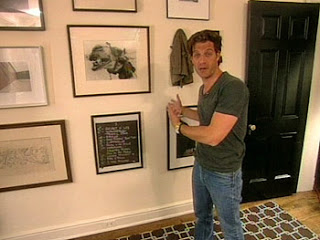 Nate's kitchen, with the original cabinets, painted (in Nate's own words "army green"). It's always amazing to me what a coat of paint can do to freshen up a space. And keeping the cabinets is not only a thrifty choice, it's also an eco-friendly one. (I was going to say "the green choice", haha, but even I couldn't be
that
cheesy!)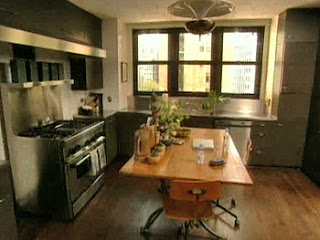 And Nate's kitchen is also proof that a space doesn't have to be big to be beautiful!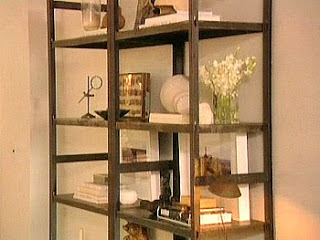 The worn metal shelves add patina and warmth to Nate's apartment. The careful arrangement of objects allows your eye to settle on, and appreciate, each one.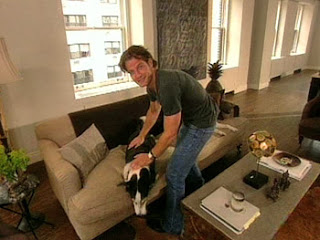 Animals live here, too!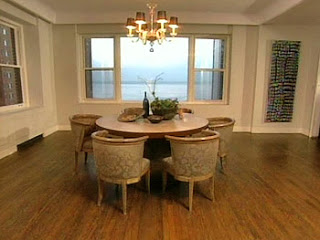 The dining room is spare. With that view, who needs drapes?? And, like Nate, my personal (unpopular?) choice is to NOT place an area rug under a dining table. Way cleaner, and it allows the hardwood flooring to be the star. Makes the room look bigger, too.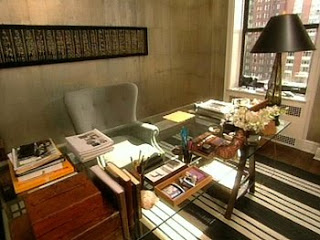 Nate's office is to die for. Love the rug (stripes are the easiest pattern to live with). Love the glass desk. Love the silver-leafed wallpaper, which is original to the apartment (1950!) Again proof you don't need to gut everything to make a beautiful space.
Overall, Nate's space is personal, masculine (but not
not feminine
) and comfortable. Sigh. Love it.
And if you wanted to bring home some of Nate's style, Nate has a line of furniture and accessories he sells at
hsn.com
: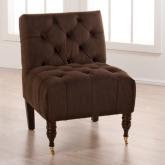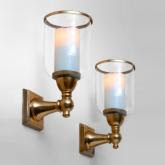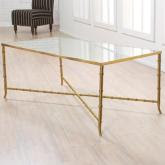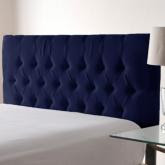 Beautiful! Nate, you rock my world!
Nadine
You Might Also Like
Comments (0)
You could be the first person to comment!