Easter Dinner
By Nadine McCrea | April 13th, 2010 at 4:22pm
A little late perhaps, but I wanted to share some photos of our Easter dinner tablescape with you!
Since moving from our farm to a condo has constituted some space restrictions, our dinner was much less traditional than in previous years. (Plus, the Creative One said he hated ham AND salmon)! So, apparently, does the Horsey Girl. Jack-of-All-Trades will eat anything I put in front of him because he knows what's good for him! So, anyhoo, I ended up making a pork tenderloin, two (yes, two) salads, baked rice, asparagus, buns and for dessert, a HUGE fruit tray and cupcakes. The cupcakes were courtesy of the Horsey Girl (sheepish smile).
But first I had to polish the silverware.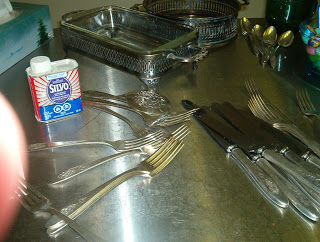 And my finger apparently.

And here I am preparing to set the table.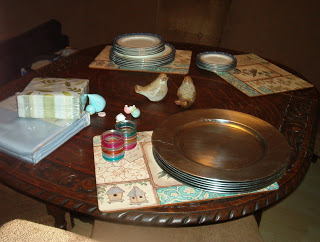 Ta Da! Here is the final tablescape! Photo courtesy of Jack. Thanks, Jack. I love you.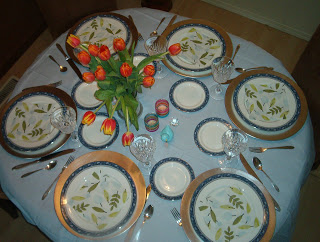 Blue Mist china by Aynsley (now defunct - yes, that's how long ago my wedding was), silverware - antique pattern called Birds of Paradise, collected for me by my mother-in-law, Mila crystal by RCR, now defunct (see comment above), napkins and tablecloth by Superstore, and tulips by Safeway. Birds (blue, from Wal-Mart years ago, and crystal one by Swarovski - talk about mixing it up!)

A good time was had by all! But don't forget the Easter baskets! (Even though the youngest is 20 years old). ;)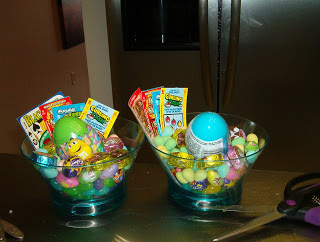 Nadine
You Might Also Like
Comments (0)
You could be the first person to comment!